'Exploding Kittens' most backed Kickstarter ever
Curious kittens exploding are the Internet's new potato salad meets "Reading Rainbow" with a guest appearance by Veronica Mars, meaning this card game is seriously winning the hearts of Internet users and party game lovers alike.
"Exploding Kittens," the card game dreamed up by video game designers Elan Lee and Shane Small and illustrated by The Oatmeal's Matthew Inman, is now the most backed campaign in Kickstarter history, in terms of the number of backers, according to the crowdfunding platform. And it's No.2 in terms of money, raising $4 million since its January 20 launch — far exceeding the initial $10,000 goal. (The Ouya gaming console has so far raised the most money: $8.6 million.)
Kickstarter spokesman David Gallagher confirmed the game, which has everything from magical enchiladas to cats that can kill you, had set a record for the most individual donors. More than 108,000 individuals have pledged as of Tuesday evening.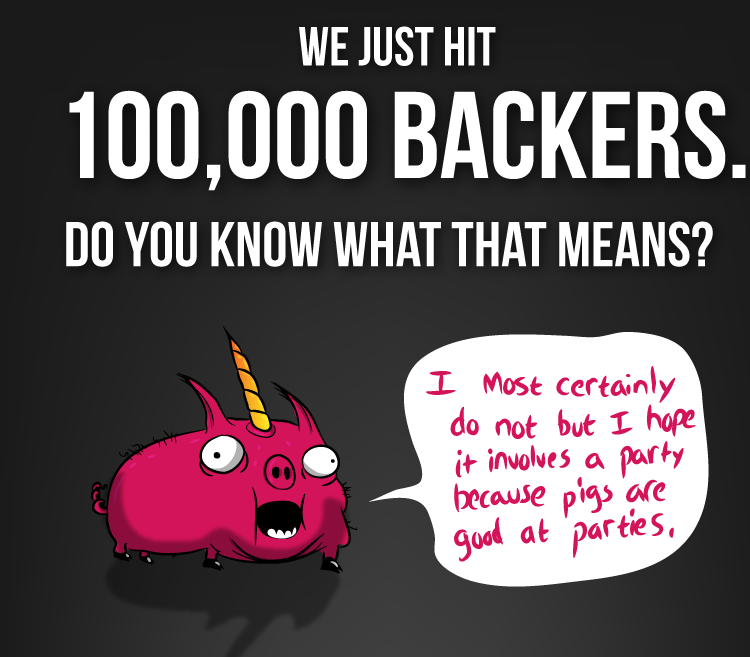 That's more backers than the crowd-pleasing reboot of Veronica Mars, return of "Reading Rainbow" or the Coolest Cooler in the 21st century received in their individual campaigns. (Although LeVar Burton is at a close second with 105,857 supporters.)
The fundraising campaign still has 22 days to go before it's officially over.